GENDER GAP AND WORK AT THE TIME OF COVID
Conference webinar January 26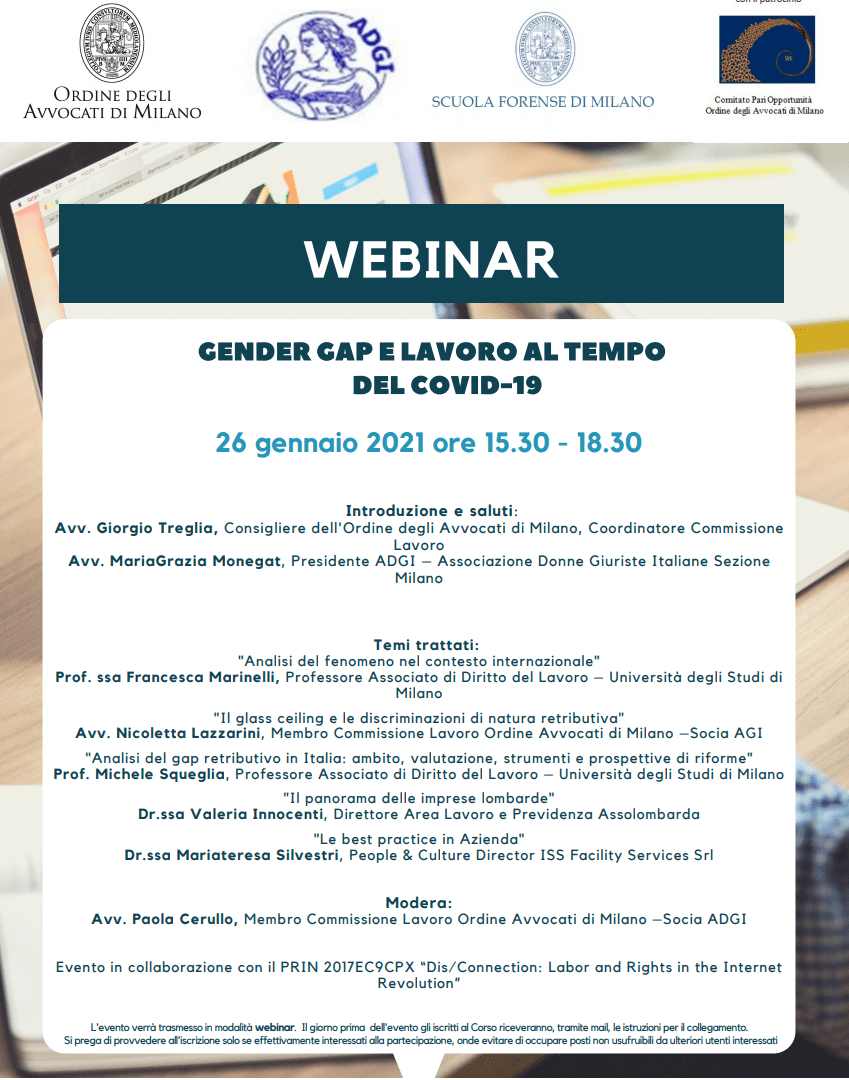 Go to the continuing education area of the website and sign up for the webinar
Free event, organized by the Order through the Forensic Foundation, as part of the continuing education program for lawyers.
Participation in the event allows the allocation of n. 3 training credits.
Registrations must be made from Sphere www.albosfera.it (RESERVED AREA) accessible from the website www.ordineavvocatimilano.it areaTrainingContinues.
"Registration for educational events must be done online. Those who, having registered regularly online, are unable to attend must arrange to cancel their registration within 24 hours of the start of the event. Failure to cancel, repeated 3 times, will result in the inability to register for free events during the remainder of the training year."